Welcome to the UnOrdinary Wikia!

A wikia dedicated to chronicling uru-chan's original webtoon series,

UnOrdinary

since September 2016.

We are

currently editing

over

380

articles.

Careful: This wiki contains

spoilers

, read with caution!
Latest Chapter
Chapter 173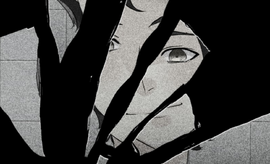 "Chapter 174" should be released on LINE in

April 2, 2020 01:00:00 UTC

!
Good luck waiting!
Nobody paid much attention to John – just a normal teenager at a high school where the social elite happen to possess unthinkable powers and abilities. But John's got a secret past that threatens to bring down the school's whole social order – and much more. Fulfilling his destiny won't be easy though, because there are battles, frenemies and deadly conspiracies around every corner.
External unOrdinary Links
uruchan's store
To buy patron only prints,visit!
Extra Content
For more content and information on unORDINARY, check out these links!
Other Communities
To dive into the unORDINARY community, visit these links!
Community content is available under
CC-BY-SA
unless otherwise noted.